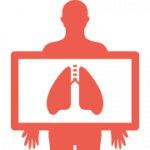 Imaging studies
Research involving imaging modalities presents particular challenges. These include decisions about what aspect of the image to measure and what summary statistic to use, and how to deal with large amounts of multiple testing and possible diagnostic error.
The main aim of this research section is to provide a networking group for statistical researchers involved in imaging studies in healthcare research. We will meet twice-yearly and maintaining an email forum through JISC-mail (NIHR-STATS-IMAGING). Additionally, we plan to write up for publication articles describing statistical issues that arise in imaging studies.
A working group coordinates meetings and other activities. We are open to suggestions for topics and presentations for future meetings. Meetings to date have been organised to include 25 to 30 statisticians and researchers, enabling good networking and small group discussions.
Section leaders

Sue Mallett
Group Co-leader, Imaging Studies
University of Birmingham

Susan Dutton
Group Co-leader, Imaging Studies
University of Oxford
Section committee members
Victoria Strauss
University of Oxford
Elizabeth M A Hensor
University of Leeds
Thomas E Nichols
University of Warwick
Yemisi Takwoingi
University of Birmingham
Imaging studies Publications