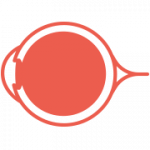 Ophthalmology
The Ophthalmic Research Group is led by Dr Catey Bunce, Royal Marsden Clinical Trials Unit Manager – Statistics and Training, Honorary Applied Consultant to the NIHR Moorfields BRC.
All statistical members of this group are members of the Ophthalmic Statistics Group (OSG).
The OSG is a group of statisticians who have come together because of a common interest in ophthalmology. The group is open to members across the UK and beyond. The aspiration of the Ophthalmic Statistics Group is to "raise quality of statistics in ophthalmic publications".
OSG achievements to date include:
Development of Statistics Notes for the BJO – 14 ophthalmic statistics notes published
Ophthalmic Statistics Workshops:
Section leaders

Catey Bunce
Joint Lead; Group Leader Ophthalmology
Royal Marsden NHS Foundation Trust
Section committee members
John Lawrenson
City, University of London
Irene Stratton
Research Design Services, Universities of Oxford and Southampton
Ophthalmology Publications