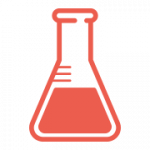 Laboratory studies
Experimental laboratory studies are vital to the translational research pathway. Many scientists have limited access to statistical support and the partnership required between statisticians and scientists to undertake high quality research is often lacking.
As a group we want to build communication between scientists and statisticians. We are currently developing a discussion framework (RIPOSTE) which aims to facilitate discussion between the two disciplines at the design of a study.
The term 'laboratory studies' is imprecise and covers a disparate range of studies. We aim to refine what we mean by the term 'laboratory studies'.
To join the mailing list please click here
Section leaders

Alice Sitch
Group Leader, Laboratory Studies
University of Birmingham
Section committee members
Jérémie Nsengimana
Newcastle University
James Hawley
Manchester University NHS Foundation Trust
George Bouliotis
Warwick University
Ben Towler
Brighton & Sussex Medical School
Chris Jones
Brighton & Sussex Medical School
Dawn Teare
University of Newcastle
Elizabeth M A Hensor
University of Leeds
Laboratory studies Publications